Careers
With Commodity, you'll be building a global brand alongside a rapidly-growing team. To support our ambitions, we're looking for individuals with entrepreneurial, can-do attitudes. Individuals with a passion for honing their skills and learning new ones. Individuals who are interested in dabbling in many different parts of the business and collaborating as a team. If this sounds like you, please check out our job openings below.
Operations
EDI Administrator
Design Department
Graphic Designer
About Us
Brought to life by a Kickstarter campaign in 2013, Commodity Fragrances has gone from crowd-funded to crowd-favorite thanks to its continuous redesign of fragrance. We place an emphasis on out-of-the-box-thinking, creativity, and testing with ample space for learning, evolving, and championing projects. Our people are our strength and including our sister company, Europerfumes, we have over 60 diverse employees who are encouraged to think creatively and empowered to take action.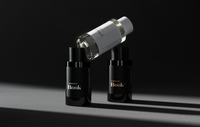 Meet the Team

VP of Marketing
Inbal Shaked

Brand Architect
Vicken Arslanian

VP of Sales
Marisa Auciello

Art Director
Amanda Murolo

Graphic Designer
Bridget Beyer

Head of Written Content
Shannon McLaughlin
Our Values
Ethical

We've built a team of individuals who are kind, open-minded, empowered, supported, and well compensated, with encouraged open lines of communication. Not to mention a few of the perks: Summer Fridays, Products at Cost, 401K.

Elemental

From our products to our people, we always looking to do things elementally. We believe a strong foundation, corporate culture, and brand DNA are all essential for long-term growth.

Atypical

If everyone's doing things one way, we want to at least consider finding another. We value and promote out-of-the-box thinking with an openness to trying and learning.