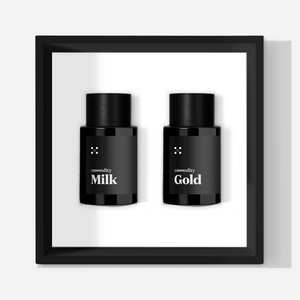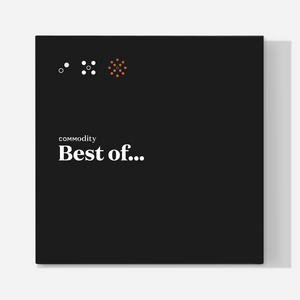 A pairing of our 2 bestsellers: Milk Expressive and Gold Expressive. The fragrances come in set-exclusive 30ml sizes for effortless gifting of gourmand fans and those new to fragrance alike. ($150 value)
Finally!
I have been a fan of Commodity fragrances since 2020 - I purchased some of the original line a long time ago - Orris, Tonka and Nectar BUT - once the company kind of re-branded itself and came out with the Scent Space line...They kind of got out of my price range for the bigger bottles. I could still get travel sprays and samples but I longed to own full sized bottles of some of their more popular fragrances...Especially, Gold and Milk! And then recently Commodity announced that they were making these awesome new sets of many of their Expressive Fragrances - in 30ml sizes for REALLY affordable! I was so happy I immediately purchased the Favorites set and now I own a decent sized bottle of Milk and Gold! And they are such beautiful fragrances...I am actually going to buy a back-up set so as to have them in my collection for the foreseeable future! For any potential customers that may read this review - I can tell you that Milk is one of the top-tier, roasted marshmallow fragrances on the market! Don't let the name fool you, yes MILK has some lactonic touches...But, overall it reminds me of roasting marshmallows around a campfire! Gold on the other hand is a beautiful, slightly aromatic vanilla - in the vein of Diptyque's Eau Duelle or Byredo's Gypsy Water - It is a Vanilla for people who aren't big fans of Vanilla...It's chic, understated and versatile! Thank You Commodity for making your fragrances accessible to everyone - And for making such amazing fragrances...xoxo
Email when available
Register your email address below to receive an email as soon as this becomes available again.
Bestsellers 30ml Duo Set