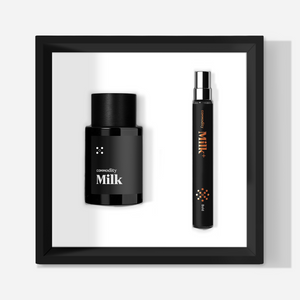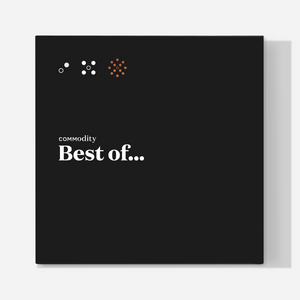 The best of our best seller. The set contains Milk in its two most popular Scent Space versions: an exclusive 30ml size of Milk Expressive, plus a free, travel-size 10ml of Milk+ Bold. The perfect way to discover different facets of the Milk Scent Space. ($98 value)
Do not purchase from this company. Still no update on my refund and didn't receive a portion of my order. Now I don't have the gift of my money. Ordered 2 and only received 1 can't get callback or email response. I am even more upset cause now being told the item is out of stock and offered a credit. I want a refund due this was on sale and I wanted what I ordered.
I love my Commodity Milk
I've had a few samples of Commodity Milk and decided to finally purchase it and I'm so happy that I did it's very comforting and cozy on cold days and I'm very happy with it I only got the 30Ml wishing I had bought the 100 Ml next time😋
Lovely fragrances and excellent customer service!!
Commodity describes Milk Expressive as "creamy and calming" and "rich and warm", and that is 100% accurate. It is a lovely, cozy fragrance, perfect for the cooler months. Milk+ Bold is described as having an "unexpected smoky depth" in addition to the warmth, and it absolutely does. But it is not overwhelming or harsh, as "smoky" scents can sometimes be. If you like Maison Margiela Replica By The Fireplace and Jazz Club, then I think you will probably also like Milk Expressive and Milk+ Bold. I'd definitely recommend them!!
I had to contact Commodity Customer Service by email with some questions regarding my order. A representative from their Customer Service Team (Amanda S.) responded promptly to my messages, and they were able to handle my request quickly and without issues. Overall it was a great order experience, and I'll definitely be ordering from them again!
Email when available
Register your email address below to receive an email as soon as this becomes available again.
Best of Milk Duo Set